Avoid a Bidding War
---
AVOID A BIDDING WAR
As a real estate lawyer I often get calls from people who ended up making a haste decision during the bidding war process.
See my previous post entitled, Bad Real Estate deal about what can happen if your real estate deal doesn't close.
Sometimes during the bidding war process for a property people will end up waiving requirements such as home inspections or conditions related to financing. Neither of these are recommended. This can happen due to an intense market or pressure from your realtor or the other realtor.
Its important to step back and take a few minutes before you commit yourself to something you may not be able to.
NO PROPERTY IS REALLY WORTH IT
For the most part, the average individual is buying an average home. In other words, unless the property is very unique and classified as, "special' per say don't worry its likely you will find another. Rarely, do folks lose a bidding war and regret it for years to come.
DO YOU HAVE THE MONEY?
Prior to selling your home or buying you must assess your finances. More people end up wanting to move to a newer home thinking the market is hot and they can sell high. Or, they were wooed by a particular home.
Before, you even call a realtor assess your finances.
SET A FIRM BOTTOM LINE
Often people prior to purchasing will have an idea of a number in their mind. For example, let's say $500,000 is your bottom line. However, during the negotiation or bidding war process. people will be thinking themselves, "well I think I can afford an extra $10,000 or $20,000." If you can, then your bottom line wasn't $500,000 but instead a different number. Each time you decide you can afford a bit more you place yourself and your funding jeopardy.
IF I LOSE THIS HOME THE VALUE OF OTHERS WILL ALSO RISE
True, that if the market is rising and you are continuously facing the prospects of inflated higher costs, it can become concerning. However, do you really want to buy a home that will leave you living hand to mouth? Is it worth it, just to have this home? Perhaps you may need to seek other options?
DON'T BE PRESSURED
Finally, don't feel pressured. It doesn't matter what anyone is saying, if you don't feel comfortable have the courage to back off.
Remember, unless the property is very unique, so be it. For the most part, people walk into open houses, dreaming of what it would be like if they lived there. Place those dreams on hold for a moment.
Its not worth it to get yourself wrapped into a financial headache.
NEED A REAL ESTATE LAWYER? 
My address is 901 Guelph Line, Burlington.
You can also call or text at 416-505-4901 OR call Toll Free: 1 (800) 939-9211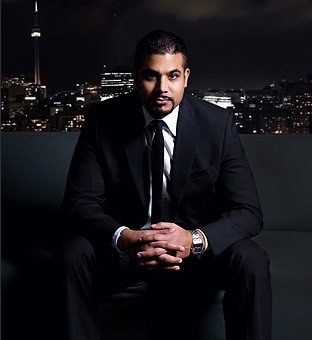 call or sms me
(416) 505-4901
anytime for
a free consultation