Why I decided to practice Real Estate Law in Burlington-Halton
---
BURLINGTON REAL ESTATE
One of the reasons I am a real estate lawyer in Burlington is that it's the hottest market right now. But, don't take my word for it:
Burlington ranked one of top 10 cities in Canada
Canada's Best Places to Live 2016
Canada's Best Places To Live In 2016 Ranked By MoneySense
The Burlington housing market continues to expand along with the local infrastructure. It's one of the reasons I have decided to call Burlington my home. With easy access to three 400 series highways residents can have the option of many surrounding regions for work. For example, QEW, 403, 407 and to some extent 401. With the 407 residents can reach Scarborough, during rush hour just under an hour.
Burlington also has easy access to GO Transit with one line travelling directly to Union Station in Toronto. On any given day, thousands of people use the GO Transit Lakeshore line to travel to Toronto for work.
Apart from that Conservation Halton has some stunning parks accessible within minutes. Burlington's downtown core still continues to enjoy a little bit of old and new. Burlington is also minutes away from Niagara on the Lake and Niagara Falls. In fact, both are just under an hour away depending on traffic.
The surrounding regions are also great places to live, however of course as a resident of Burlington my opinion might be slightly biased.
Many businesses have realized the potential for growth and space in Burlington and some of your favorite brands are local. For example, IKEA's Canadian headquarters is located in Burlington and so is TD Insurance. McMaster University has opened up the Degroote School of Business and it's right off the QEW.
All of this has led to the emergence of a housing boom. Sundial Homes is close to finishing the final installment on their Alton Village community near Walkers Line and Dundas. This has been one of the fastest growing communities.
If you want higher end shopping you can venture out to Mapleview Mall for more affordable retailers check out the Burlington Mall. Don't forget the new Premium Outlets in Milton are just a 15 minute drive and the outlets in Niagara are only a 45 minute drive.
This is great news for a real estate lawyer such as myself.
OAKVILLE REAL ESTATE
Oakville is right next door to Burlington and also considered a fantastic place to live. However, the costs of a home these days in Oakville is astronomical with detaches easily being sold for over a million. If you can afford it, that's great. In all honesty, the difference between Oakville and Burlington is not that noticeable. Again, one of the reasons people are choosing Burlington given its relatively affordable housing market.
Oakville's popularity has increased since the building of the new Oakville Hospital. Take a trip down Dundas and you will see an incredible amount of development. Hopefully, Dundas will be expanded to accommodate all the traffic.
Oakville has a charming downtown core that is situated right off the lakeshore. If you're bored take a trip down near where the lighthouse is.
My office provides real estate legal services to Oakville.
MILTON REAL ESTATE
Milton is also another great place and the prices of homes are in comparison to Burlington. Again, no real noticeable difference between the two cities. However, with Burlington folks do have easier access to the QEW and Lakeshore if that is a priority. Moreover, highway access for Milton is primarily through the heavily congested 401. The QEW has its share of issues, but it still seems to operate slightly more efficient. Milton also has access to the GO.
Given the proximity of Milton to my office I also provide real estate law services in Milton.
HAMILTON REAL ESTATE
The "Hammer" has a downtown core that seems to just have given up. You can see the old remnants of a once proud and booming city, formerly known as, "Steel Town". It's sad to see what's happened to downtown Hamilton. However, Hamilton's surrounding regions continue to increase in development and population. Waterdown and Stoney Creek are great communities with affordable housing. Ancaster is a fantastic place to live, however the prices of homes are starting to really climb over the million-dollar mark. Flamborough, is an established older community with many beautiful custom built homes right next to Webster Falls.
Hamilton is accessible by Go Transit. However, keep in mind that the Lakeshore line doesn't always end at Hamilton. On many occasions commuters may have to transfer to a bus from Burlington.
Hamilton also enjoys easy access to the QEW and 403. Hamilton is also home to McMaster University and Mohawk College.
WHERE SHOULD I LIVE?
In my opinion all these cities are great places to live. The growing population is the reason I have decided to focus my real estate law practice in these regions. If you are looking for a lawyer near you or in Oakville, Burlington, Milton or Hamilton please call my office.
My address is 901 Guelph Line, Burlington.
 
You can also call or text at 416-505-4901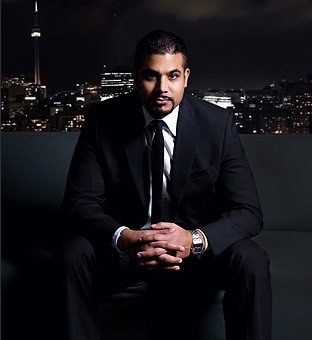 call or sms me
(416) 505-4901
anytime for
a free consultation