Buying an Estate Home
---
I WANT TO BUY AN ESTATE HOME
On a Saturday morning in the fall I received a call from a Burlington Realtor asking about how to word an offer on behalf of her clients the buyers, purchasing a home that would be an estate sale.
Since, I am such a super lawyer I emailed her back with some thoughts. There are a few things to consider when thinking about real estate and wills and estates and probate.
If you are the buyer you should ensure that the offer is structured as in a way to protect your client. The seller will likely have to go through the probate process. Probate is the official court process wherein, an individual or trust company will be appointed to manage the estate. The actual term is Estate Trustee or Executor but to make it easy I just refer to them as the Manager.
In some situations, the home might have already been put up for sale, with the seller still looking to be appointed as Manager. The official document needed is the Certificate of Appointment of Estate Trustee with a Will or Certificate of Appointment of Estate Trustee without a Will.
HOW DO I STRUCTURE THE AGREEMENT OF PURCHASE AND SALE WHEN ITS AN ESTATE?
In this situation it might be practical for a flexible closing date that allows for an extension as mutually agreed upon. In this type of transaction it is the buyer who assumes more risk. A real estate lawyer or realtor will advise about some of the obstacles. For example, the buyer might be looking to sell their home around the same time they close on the estate home.
The second more concerning scenario is the buyers lack of knowledge about the estate. What if there is an estate dispute? What if another family member of the estate contests the appointment? Estate Litigation can last for years. The last thing a buyer would want no matter how amazing the property is to be locked into a transaction waiting on the outcome of a protracted court battle. Also, what if the court finds in favour of another family member. Think of the consequences this could have?
AGREEMENT OF PURCHASE AND SALE AND PROBATE CLAUSES
As a result, it's a good idea to have a probate clause in the Agreement of Purchase and Sale.  This not only forces the seller to acknowledge they have the Last Will and Testament but also something to ensure they will start the court process expeditiously.
Samples of these clauses can be found here: Probate Clauses
For additional information feel free to call or email my office. I am a Real Estate Lawyer in Burlington.
My address is 901 Guelph Line, Burlington.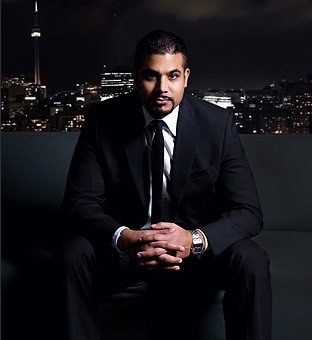 call or sms me
(416) 505-4901
anytime for
a free consultation