Can I sue the purchaser for a real estate deal?
---
CAN I SUE THE PURCHASER FOR NOT BUYING MY HOUSE?
I have blogged about this topic before. Its normal in real estate closings for the purchasers financing to fall apart at the last minute.
WHAT RIGHTS DO I HAVE AS A SELLER IN A BOTCHED REAL ESTATE DEAL?
An Agreement of Purchase and Sale is nothing more than a contract. With various conditions.
If you break that contract the other party is entitled to seek remedies.
CAN I KEEP THE DEPOSIT?
In most situations if your agreement was conditional on you obtaining financing and you didn't based on the date selected. You should be fine.
However, if you were only able to determine at the last minute that you were not able to secure financing. The sellers are entitled to keep your deposit and possibly sue.
WILL I WIN IF I SUE THE PURCHASER?
These are incredibly complex cases. While its true there is a breach of contract, this does not automatically entitle the seller to massive damages. Perhaps, it was a hot market and the seller could easily sell again. What if the seller ends up selling for a higher price second time around?
Then, there is the complexity of adequately quantifying damages. Why is the deposit not good enough?
For the most part in a real estate transaction both parties would like for the transaction to proceed. Also, did the purchasers conduct cause for any issue? Is the purchaser able to prove in good faith that they tried their best to secure financing and it just didn't happen?
In most situations I advise clients to simply move on, unless they can adequately prove that but for this one deal, their entire life was ruined.
REAL ESTATE LAWYER NEAR ME
You can also call or text at 416-505-4901 OR call Toll Free: 1 (800) 939-9211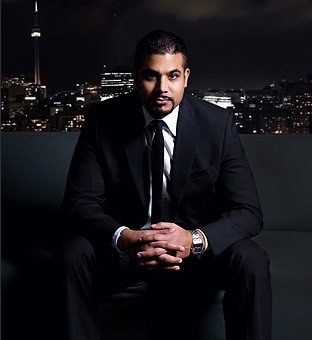 call or sms me
(416) 505-4901
anytime for
a free consultation