Contract Law: Tips to keep in mind.
---
CONTRACT LAW - Can I use legal software or a website to draft a legal contract?
I have previously blogged about using a contract from the internet. In this post I will discuss certain websites and software that offer services such as drafting contracts.
Similar to the old Grand and Toy home Will kit. I don't believe these services are for everyone. Again, each business and or individual's needs are specific and different.
For example, an established business with strong clientele is in a better position to offer a contract that is one sided. This might be due to the fact that they realize, they don't need you as much as you need them. Very often, when I have individual or small business owners contracting with very large multinational corporations I bring this up when I mention, "you need this company way more then they need you. So you're gonna have to play ball by their terms."
In contrast, a new business might be more lenient with respect to terms and conditions in their contract so as to not scare off new potential customers. For example, perhaps a new business owner will opt for generous provisions with respect to payment and deposits and refunds.
In any event, contract generating software and services aren't always the answer. When you meet with an experienced lawyer he or she will conduct an in-depth interview to determine your needs, concerns and what you hope to achieve.
Further, an experienced lawyer will ensure that you have had your contract reviewed on an annual basis.
If you're a new business looking for a legal contract feel free to give my office a call.
I offer flat fee legal services for contract reviews and drafting.
I am a lawyer in Burlington. You can call or text direct at 416-505-4901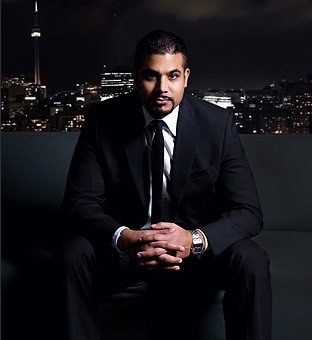 call or sms me
(416) 505-4901
anytime for
a free consultation