CONTRACT LAW: TIPS – What should my contract include?
---
CONTRACT LAW: TIPS – What should my contract include?
Feel free to browse some of my other posts about contracts entitled, contract law tips about contracts from the internet and also contract law tips about using software.
While most contracts look the same, they aren't always and are tailored to the specific needs of an individual and or business need.
A frequently asked question is, "what should my contract include". Generally, a standard contract should at minimum identify:
Description of services;
Termination;
Payment
Start and end dates;
Signature provisions;
Now please keep in mind that's just the basic minimum.
Also, for whatever reason businesses and people tend to believe that their contract must be in flowery legal language. I think people do this, to make themselves feel smart or that fancy legal language will protect them. This is false. A simple well drafted contract is all you need. Stay away from using words that you don't understand. While it is true that common contracts such as your insurance policy, cell phone agreement or mortgage conditions are full of legalise that does not mean you need to do the same. Also, think about the last time you read your insurance policy and understood what it meant.
Remember, if you don't understand your own contract chances are the other side won't either. Further, you won't be able to explain it to them. Imagine sitting in front a prospective client and they ask you about the terms of your contract and you're not able to provide them with an answer.
If you're a new business looking for a legal contract feel free to give my office a call.
I offer flat fee legal services for contract reviews and drafting.
I am a lawyer in Burlington. You can call or text direct at 416-505-4901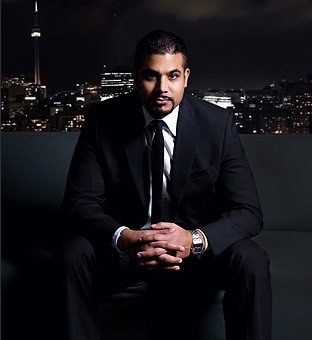 call or sms me
(416) 505-4901
anytime for
a free consultation