DO I NEED A REAL ESTATE LAWYER?
---
WHY DO I NEED A REAL ESTATE LAWYER?
Whether you are selling or buying on your own or through a realtor the need for a real estate lawyer is imperative.
Websites such as Property Guys and Com Free have started to gain in popularity as many folks seem to feel exhausted with the whole process of buying and selling a home. These websites eliminate the need for a realtor and can save buyers and sellers a tremendous amount of money on fees. Despite, the popularity and allure of selling your own home realtors have not noticed any notable dent in their business based on these sites.
HOW MUCH DOES A REAL ESTATE LAWYER CHARGE?
Purchasing a home ranks right up there with some of the most important decisions in an individual's life. Most real estate lawyers charge anywhere between $700 to $2000 for a residential real estate closing. Do you really want to skip out on the use of a lawyer because of this fee? Does saving that fee make it worth your while?
Here's a great article about why you should use a lawyer entitled, Home Buyers: What should a real estate lawyer do for you?
Feel free to review the following link on my site where I detail how legal fees and disbursements are calculated in a real estate transaction.
HOW CAN A REAL ESTATE LAWYER HELP ME?
A good real estate lawyer will guide you through the process and explain any fine print. Also, when it comes to handling funds, many financial institutions are comforted knowing that a lawyer is handling the transaction. In addition, many financial institutions have their own specific criteria for how funds are to be handled. Many experienced real estate lawyers are often familiar with the practices of certain lending institutions.
Throughout the real estate closing there are a number of issues that can arise. A common issue is where the real estate law office receives funds on the day of closing or sometimes even an hour before the end of the business day. Other issues, can be related to the property itself, outstanding property taxes, verifying home insurance. If you are the purchaser your real estate lawyer will contact the utilities companies and notify them, of the address and name change.
WHY CAN'T I CLOSE MY HOME ON MY OWN?
In my practice, I openly advise clients that anything a lawyer can do, you can do on your own. The issue is whether you will actually know what you are doing. One of the most important elements of a real estate transaction is verifying title, registering a mortgage, discharging a mortgage, registering a deed. Lawyers in Ontario use computerized software in order to complete these tasks. In the old days lawyers practicing real estate law would physically attend at the Land Registry Office on the day of the closing.
The option of attending on your own is still available to the public follow the link entitled Search land property records.
From a realistic standpoint this is not a practical option for clients looking to close their home. On-line computerized software is also not open to all members of the public. Even Lawyers must complete a formal application process in order to register to use the on-line property search software. There is also a fee that is passed on to the client as a legal disbursement.
HOW DO I CONTACT A REAL ESTATE LAWYER?
Easy, call my office to speak with an experienced real estate lawyer. I provide legal services in Burlington, Oakville, Hamilton and Milton.
My office is located at 901 Guelph Line, Burlington Ontario.
You can also email me at ray@rehankhalil.com
You can also call or text at 416-505-4901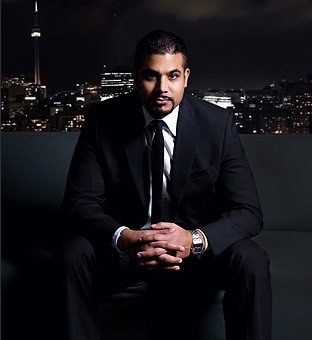 call or sms me
(416) 505-4901
anytime for
a free consultation