How to prepare to meet your lawyer
---
MEETING YOUR LAWYER
It's important to know what to expect when preparing to meet with your lawyer for the first time. Below are some handy tips to keep in mind when meeting with a lawyer. Regardless, of whether it's a criminal lawyer, real estate lawyer or a personal injury lawyer.
IS THE LEGAL CONSULTATION FREE?
When scheduling a legal consultation find out whether the initial legal consultation is free or not. If its not free determine the cost and method of payment.
WHAT DOCUMENTS SHOULD I BRING TO THE LAWYER?
Generally, it's a good idea to bring all relevant documents to the meeting. At my law office I usually ask if possible to scan and email all the documents. That way, I can take a quick look at the documents prior to the meeting. It also saves time in waiting for me to make copies.
PHOTO ID
Every lawyer in Ontario must verify identify. This is a legal requirement for lawyers. In doing so, many will make a photocopy of the drivers license. The photocopy will be kept on file it will not be disclosed to anyone nor can be used for any nefarious purpose. Therefore, no need to be concerned about privacy.
CAN I BRING A FRIEND TO THE LAWYERS OFFICE?
You can, but it really depends upon the lawyer whether they want the actual friend in the consultation. In most situations, private matters will be discussed and you may not want your friend knowing everything. Do you want your friend to know about your finances? Do you want your friend to know if you have ever been charged with a criminal offence?
Many lawyers may request that the accompanying friend sign a waiver of confidentiality, provide their basic details such as, name and address. Also, many lawyers may also request the friend sign a waiver acknowledging they understand the lawyer is only providing advice to the other party.
WHAT HAPPENS DURING THE MEETING
Remember, you lived it, it's your story. Whether it's a bad divorce or a criminal charge the lawyer wasn't there. Many lawyers may start with, "so start from the top" some may begin the interview with asking questions based on documents. An experienced lawyer can generally figure out most matters within a few minutes. From there the lawyer may provide general advice or suggestions on how to deal with the matter.
Keep in mind most lawyers for most matters will schedule about an hour. If it takes you a long time to figure out the story or you are a chatter box, you may be end up going over the hour. Like any other professional it may be that the lawyer has another scheduled meeting for the next hour. Therefore, when discussing your matter with the lawyer ensure you have your version of events. That you have a basic idea for dates, times and location of events. It's not a guessing game, just a good idea. The better the lawyer knows your story, the better he or she can prepare to present your case.
THE LAWYER WAS MEAN TO ME
Yes, its true the lawyer you are meeting could come across as asking you many questions. They may question your version of events. They may even make you feel as though you aren't telling the truth. For the most part, a good lawyer may be doing this to really test your story. A good lawyer will also advise, that they are doing this only for the purposes of testing your story. Not to make you feel terrible about what's happening.
You can bet when it comes to a personal injury matter the lawyer will ask you a number of questions and at times quite detailed.
Don't take any of this personally. In most cases, this is done only to ensure
HOW MUCH WILL THE LAWYER CHARGE?
Here's the big one. How much will the lawyer charge. Ensure you are clear on the terms. Ask the lawyer if you don't understand the terms. Be clear on what your obligations are. If you can't afford the immediate financial retainer ask the lawyer if there are options.
MORE TIPS FOR MEETING YOUR LAWYER
You can also check out some of my other articles about working with a lawyer.
LAWYER NEAR ME?
If you are looking for a local Burlington lawyer call my office.
BURLINGTON LAWYER
Do you need a civil litigation lawyer? Call my office.
You can also call or text at 416-505-4901 OR call Toll Free: 1 (800) 939-9211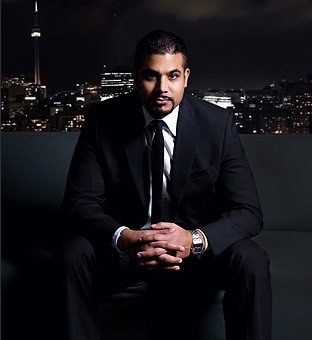 call or sms me
(416) 505-4901
anytime for
a free consultation