I need a Real Estate Lawyer – Agreement of Purchase and Sale
---
AGREEMENT OF PURCHASE AND SALE
PART 1
The Agreement of Purchase and Sale is the legally binding contract that parties in Ontario use when buying or selling their home.
As a real estate lawyer I often receive calls from people prior to or during the negotiation and or finalizing phase. While I am happy to chat with prospective clients I always advise that they speak with their realtor. The reason being, your realtor is there to help you, he or she is sitting at the bargaining table with you and is aware of your immediate needs. Whereas, as lawyers we tend to just get the final documents.
The Agreement of Purchase and Sale has standard terms that pretty much apply to all real estate transactions in Ontario with subtle differences.
Even though, it seems to be a daunting document. It's a good idea to review it. After all, this is the most important purchase or sale of your life. The Agreement of Purchase and Sale is also referred to as the Form100.
Over the next series of blog posts. I will attempt to breakdown the various clauses and provisions of the Agreement.
Page 1 of the Agreement and Purchase and Sale
If you freak out at the possibility of looking at a contract because of all the legal jargon, a purchaser and or seller should at minimum review page 1 to put them at ease. This first page consists of:
Buyer: Who is buying the property?
Seller: Who is selling the property?
Real Property: The description of the property.
Purchase Price: What is the agreed upon price.
Deposit: Buyer will provide a deposit within 24 hours that will be held in trust
Schedule A: This can be used for a variety of purposes to attach special conditions or statements. For example, the buyer may stipulate that the offer is contingent on financing. Both parties may agree to extend the date for closing on notice.
Irrevocability: This is an offer and it will expire on….
Notices: This clause identifies and appoints the parties respective realtors/brokerages and whether or not the parties are using the same brokerage for the purposes of giving any official notices.
For many real estate clients this provides peace of mind knowing they can contact me.
IS THERE A REAL ESTATE LAWYER NEAR ME?
If you are buying a home or selling contact our office to speak with a real estate lawyer in Burlington.
I provide legal services in Burlington, Milton, Hamilton and Oakville.

My address is 901 Guelph Line, Burlington.
You can also call or text at 416-505-4901 OR call Toll Free: 1 (800) 939-9211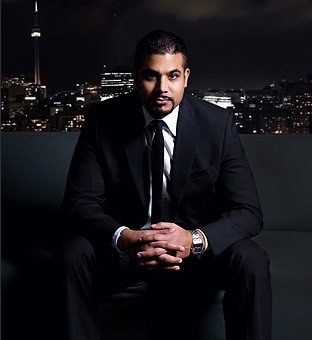 call or sms me
(416) 505-4901
anytime for
a free consultation