I WANT A DIVORCE
---
MY SPOUSE WANTS A DIVORCE
Divorce and separation is definitely an emotionally traumatic experience. In fact, it probably ranks right up there with death of a loved one. Frequently, I receive calls from people, "my husband wants to leave me" or "my wife just told me she wants a divorce".
A married couple starts their new life with the simple phrase, "I do". Similarly, a married couple ends their marriage with the simple phrase, "I want a divorce". Of course, it doesn't end there.
If your spouse has just announced they want a divorce. Don't panic, don't grovel and don't try to do something you may regret later. Remember, you will get through this. Often, when a separation or divorce occurs you will be the talk of the town amongst your circle of acquaintances, neighbours, co-workers and friends. Everyone loves a good story right? Therefore, its important to rely only on trusted confidants. Its also wise to seek the assistance of a professional such as, a counsellor, psychologist or psychologist. Its also important to have the right divorce lawyer by your side. One that doesn't look at you as a pigeon ready for the plucking.
HOW DO I HIRE A FAMILY LAWYER?
Apart from his or her experience its important that you connect on a personal level with your Family lawyer.
Family law lawyer that listens to you
Ensure your family law lawyer listens to you and that their overall plan and strategy is to minimize conflict.
Ensure your Family Law Lawyer cares that you have children
Does your lawyer take into consideration your children? Not from just a child support standpoint but overall? Does your lawyers advice take your children's well being into consideration?
Does your family lawyer tell you when you're in the wrong?
So often, it seems lawyers are reluctant to tell their clients they have done something wrong. I believe its important to openly advise a client when they are engaging in behaviour that is detrimental to themselves or their children. For example, if a parent with custody is deliberately withholding access their lawyer should strongly recommend against it.
Is your lawyer only concerned with money?
A lawyer's services are not free. However, your lawyers approach to your pocketbook and future legal fees is important. Some prospective clients tell me, that their lawyer won't even speak to them and when they do, they charge them for even the simplest email or phone call.
BURLINGTON FAMILY LAWYER NEAR ME? 
Are you looking for a family law lawyer in Burlington or Oakville? Call my office.
My address is 901 Guelph Line, Burlington.
You can also call or text at 416-505-4901 OR call Toll Free: 1 (800) 939-9211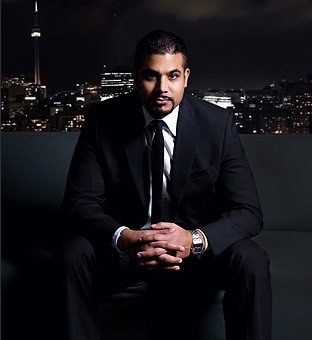 call or sms me
(416) 505-4901
anytime for
a free consultation