SHOULD I SELL MY HOME OWN MY OWN?
---
SHOULD I SELL MY HOME OWN MY OWN?
Today, thanks to many websites people can opt to avoid realtors and sell their home on their own. There are advantages and disadvantages.
SAVING REALTOR FEES
You will of course be able to save money. Thus, allowing for more negotiation room between you and the other party.
LEGAL ISSUES
Here's where things can get problematic. Most folks will be unsure of the legal implications or contractual issues that may arise in a standard purchase and sale. Its for this reason that you should consult with a real estate lawyer.
There are a number of standard clauses in a standard real estate deal. However, many will be unaware of such clauses.
Its important to have something drafted by a real estate lawyer that is specific to your needs.
If you don't people will end up missing lots of the fine print.
DEPOSIT
How will you and the seller agree to a deposit? In the case of realtors the purchasers will deposit an agreed upon deposit into the trust account of the real estate brokerage. The realtor is legally required to hold the funds in good faith on the basis of the transaction. In the event the deal doesn't close there are legal requirements for what to do with the deposit.
Without a realtor how will the parties determine what's an appropriate deposit? How will the deposit be provided? When will it be provided? What happens if the deal doesn't go through? For example, the purchaser provides a deposit. The seller puts it into their own personal bank account. Now the seller decides they want to back out, but don't feel they should give the money back. What happens to the deposit? How will the seller get it back?
PRACTICAL ISSUES
While I hear many complaints from home buyers and sellers about their realtor's lack of enthusiasm or participation. There are still very practical reasons to have a realtor. Unless, you have found a buyer on your own it can make sense to deal with the transaction on your own. Even then you must be aware of the issues I have identified above.
In most situations people will end up receiving inquiries based on their listing.
For example, someone who decide to sell their own home will hold an open house. In this situation it will be the actual owner you will meet. The actual owner might not be open to criticism about their home, or their listed price. It may also be awkward for purchasers to feel free when browsing the open home. As the home owner will likely be wandering around watching them.
Also, what about any representations or warranties the home owner may make intentionally or unintentionally during the process? It's true that in many situations the homeowner may know more than a realtor. Such as, local grocery stores, schools, transportation etc., However, does the homeowner want to be held to those statements?
In the example of a realtor. A good real estate agent will provide feedback after a successful or unsuccessful open house. They will advise and strategize in terms of whether the listing price is adequate and also provide feedback from potential purchasers.
I firmly believe that the open house can be the biggest challenge when it comes to selling on your own.
IS THERE A REAL ESTATE LAWYER NEAR ME?
If you are buying a home or selling contact our office to speak with a real estate lawyer in Burlington.
I provide legal services in Burlington, Milton, Hamilton and Oakville.

My address is 901 Guelph Line, Burlington.
You can also call or text at 416-505-4901 OR call Toll Free: 1 (800) 939-9211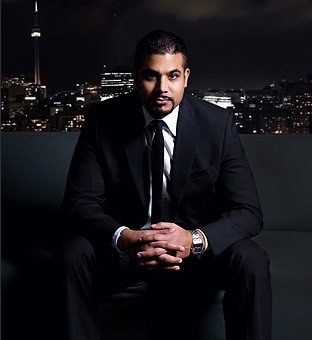 call or sms me
(416) 505-4901
anytime for
a free consultation