The Civil Justice System in Ontario
---
Are you looking for a civil litigation lawyer? 
The National Post published an excellent article about the justice system and lawyers in Canada. The article can be found here:
The Ontario justice system is 'A cattle call of lawyers'
Incidentally, the courthouse pictured is the A. Grenville and William Davis Superior Court of Justice located right here in Brampton. A courthouse where I frequently attend to deal with criminal, general litigation, employment law and small claims court matters. The Brampton court has often been dubbed as one of the busiest in Canada.
The article highlights an issue that so many of my colleagues and I discuss regularly. Mainly, the inability of the court system to adapt to the needs of clients and lawyers in a timely and cost efficient manner.
The article is dead on in suggesting that lawyers wait around for hours dealing with simple adjournment requests or scheduling hearings. The assumption that we enjoy billing for this time could not be farther from the truth.
In fact, we would prefer anything but that. Apart from the hassle of waiting around there is travel time and travel expenses that must be transferred to the client. Of course, another major concern for the lawyer is the loss of new business opportunities as they sit in court for hours on end.
It is up to the court administration system to develop alternative methods. In addition, it is also up to lawyers to create different billing models so that clients don`t have to pay large sums of money for us to wait in court.
I have been a civil litigation lawyer for over 11 years.
If you think you require legal advice and you live in Burlington or Oakville, Ontario. Then contact me at 416-505-4901. My office is located at 901 Guelph Line, Burlington, Ontario.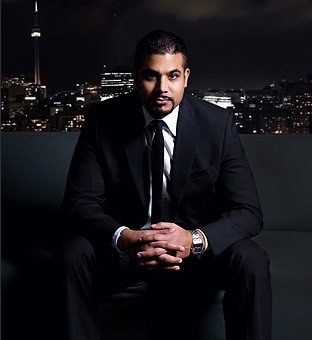 call or sms me
(416) 505-4901
anytime for
a free consultation