The Haq Mehr
---
I AM MUSLIM AND I WANT A DIVORCE
In my previous discussion regarding Muslims and Divorce in Ontario I discussed the idea of the Haq Mehr. 
If a Muslim couple or individual is either seeking a divorce in Ontario or looking at the legal impact of the Haq Mehr they should consult with a family law lawyer who has expertise in Islamic law.  It's also a good idea to consult your local imam in order to determine that the Haq Mehr is in compliance with Islamic Law. 
Whether or not the Haq Mehr is enforceable depends on the basis of whether it is a binding enforceable legal contract that satisfies terms of the Ontario Family Law Act.
HOW DO I ENSURE THE HAQ MEHR IS ENFORCEABLE?
In order to ensure the Haq Mehr or also referred to as an agreement is enforceable its terms should be reduced to a domestic contract the parties should ensure it complies with section 55 of the Ontario Family Law Act. in that it:
Is in writing;
Signed by both parties; and
Witnessed.
HOW CAN THE HAQ MEHR BE SET ASIDE? 
Section 56(4) of the Ontario Family Law Act states that if the Mehr is recognized as a domestic contract it can be set aside if:
A party fails to disclose significant assets, debts or liabilities existing when the contract was made;
A party did not understand the nature or consequences of the contract or;
Otherwise in accordance with the law of contract.
If prior to marriage the Muslim couple had an understanding of how the Mehr would be returned then it must be incorporated into writing. Parties should not presume that the Mehr will be automatically returned on the breakdown of a marriage and on whether one party commences the divorce proceedings.
FAMILY LAWYER IN BURLINGTON? 
Are you looking for a family law lawyer in Burlington or Oakville? Call my office.
My address is 901 Guelph Line, Burlington.
You can also call or text at 416-505-4901 OR call Toll Free: 1 (800) 939-9211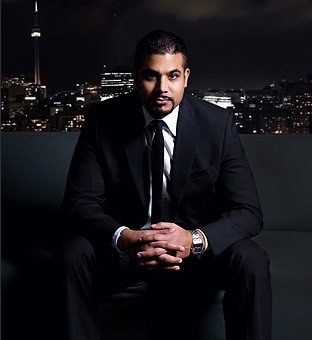 call or sms me
(416) 505-4901
anytime for
a free consultation