WHAT HAPPENS IF I DON'T GET FUNDING FOR MY REAL ESTATE CLOSING
---
WHAT HAPPENS IF I DON'T GET FUNDING FOR MY REAL ESTATE CLOSING
One of the biggest issues that arises during the real estate closing process is where the purchaser is not able to secure funds.
While this is a common occurrence that can at times be rectified. It can also pose significant challenges that can result in serious legal liability.
Get Funding Approval First!
Even when you are just thinking of buying a home or selling and prior to even meeting with a real estate agent. It's incredibly important to first ensure you will be able to secure funding. Have it all charted out. Meet with your financial specialist.
Do this before you even start looking around.
Conditional on Financing
Ensure that your Agreement of Purchase and Sale is conditional on financing. Which is typically a standard clause. However, in some situations a seller may opt to go with another party that does not make the offer conditional on financing.
Ensure that you have met and discussed with your realtor your concerns about funding.
Keep Bothering the Lender
I tell people to continue to stay on top of regular communication with their lender. You don't want any surprises at the last minute. Ensure that whatever you are using to communicate with your lender or broker is documented.
A common mistake people make is not ensuring their funding is secure.
What if I don't get Funding.
Here's where things can get messy. If you require an extension for the day of closing you must request it early on. You must instruct the real estate lawyer to do so.
It is likely the seller's real estate lawyer will impose terms and conditions. However, the sellers lawyer is also entitled to decline an extension. Thus, making the agreement in breach.
In this situation the seller can keep your deposit. Worse, they may also start a lawsuit against you for failing to hold up your end of the bargain.
Based on experience, people don't always resort to suing unless of course there were special circumstances. Plus, the years involved in a civil litigation lawsuit is often not worth it. It's best to move quickly to simply find a new buyer.
REAL ESTATE LAWYER NEAR ME 
You can also call or text at 416-505-4901 OR call Toll Free: 1 (800) 939-9211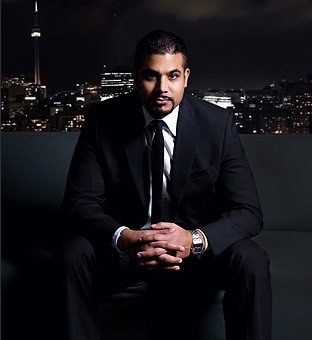 call or sms me
(416) 505-4901
anytime for
a free consultation