WHAT IS A SEPARATION AGREEMENT?
---
WHAT IS A SEPARATION AGREEMENT?
A separation agreement is one of the most effective ways for parties to resolve a family law dispute. Not only is it cost effective it can avoid years of litigation.
A separation agreement works best if the parties are somewhat co-operative and willing to consider a resolution. A separation agreement is not recommended for a high conflict situation.
If the parties agree normally one party will retain the services of a family law lawyer who can draft the separation agreement. Each separation agreement must be tailored according to the families needs. It is beneficial for the lawyer and the client to work together closely in ensuring all possible legal risk, and benefits can be adequately covered within the separation agreement.
On completion of the draft the separation agreement is provided to the other side. Normally, the other side is unrepresented. In that scenario the other side must obtain independent legal advice. Feel free to browse my post about what independent legal advice is.
The agreement comes into force once it is signed. Common provisions in a separation agreement will deal with child custody, spousal support and property. Again, everyone's needs are different.
Why you should avoid drafting a separation agreement on your own.
People will want to draft a separation agreement on their own. However, this is not recommended since only an experienced lawyer can advise about all the possible risks. For example, entitlement to spousal support or provisions dealing with financial disclosure.
At my law office in Burlington I provide a flat fee for drafting a separation agreement.
If you are looking for a lawyer to obtain independent legal advice or to draft a separation agreement then please call or text at 416-505-4901 or you can call toll free: 1-800-939-9211
I am located at 901 Guelph Line in Burlington.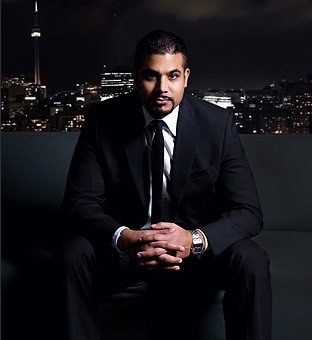 call or sms me
(416) 505-4901
anytime for
a free consultation